Regular price
$ 24.99 USD
Regular price
$ 29.99 USD
Sale price
$ 24.99 USD
Unit price
per
Sale
Sold out
Although we as African Americans were officially granted our freedom nearly 150 years ago, many of us do not feel truly free.  Some of us get up and go to jobs that we do not enjoy, working for people who don't like us very much.   Then, when those companies feel that we've gotten out of line or they don't need us anymore, we are sent out the door.
There is also a great deal of frustration with regard to how our kids are being educated, and the violence that has taken too many young lives in our community.   Mass incarceration has ripped the black family to its core and an entire industry has been built from the prison industrial complex.
The solutions must lie with us.  Taking charge of our individual and collective future requires a set of coordinated strategies that relate to how we build resources, protect our resources and target those resources.  Education must become a leading priority that goes beyond what our children learn in school everyday.  We must recommit ourselves to building and supporting black businesses, strengthening our families and sustaining our communities.
The future belongs to us.
Wealth, Education, Family and Community: A New Paradigm for Black America was a forum hosted by Min. Louis Farrakhan and Dr. Boyce Watkins. Min. Farrakhan and Dr. Watkins discussed the need for a shift in the way people of color think about building wealth, pursuing education and challenging the obstacles to progress which exist in black America today.  The forum included the presentation of long-term strategies for African American socio-economic progress and sustainability.
About Us

Dr. Boyce Watkins has taught finance at the college level for 20 years, including The University of Kentucky, Indiana University, The University of Rochester, Syracuse University and The Ohio State University. He Started the Financial Literacy Store to address the financial educational needs and deficits that not only exist, but remain a plague within our community (The Black Community) today. Giving others the opportunity of obtaining collegiate level knowledge is our main mission, and we look forward to a future where every Black girl or boy will grow up with the financial fortitude to become successful members of our society, and a blessing to our community.
Contact Us

If You Have Any Issues With Your Order, Please Send An Email On Our Following Email Addresss. Please Include Your Order Number So Our Representatives Can Help You.

Support@TheBlackBusinessSchool.Com
View full details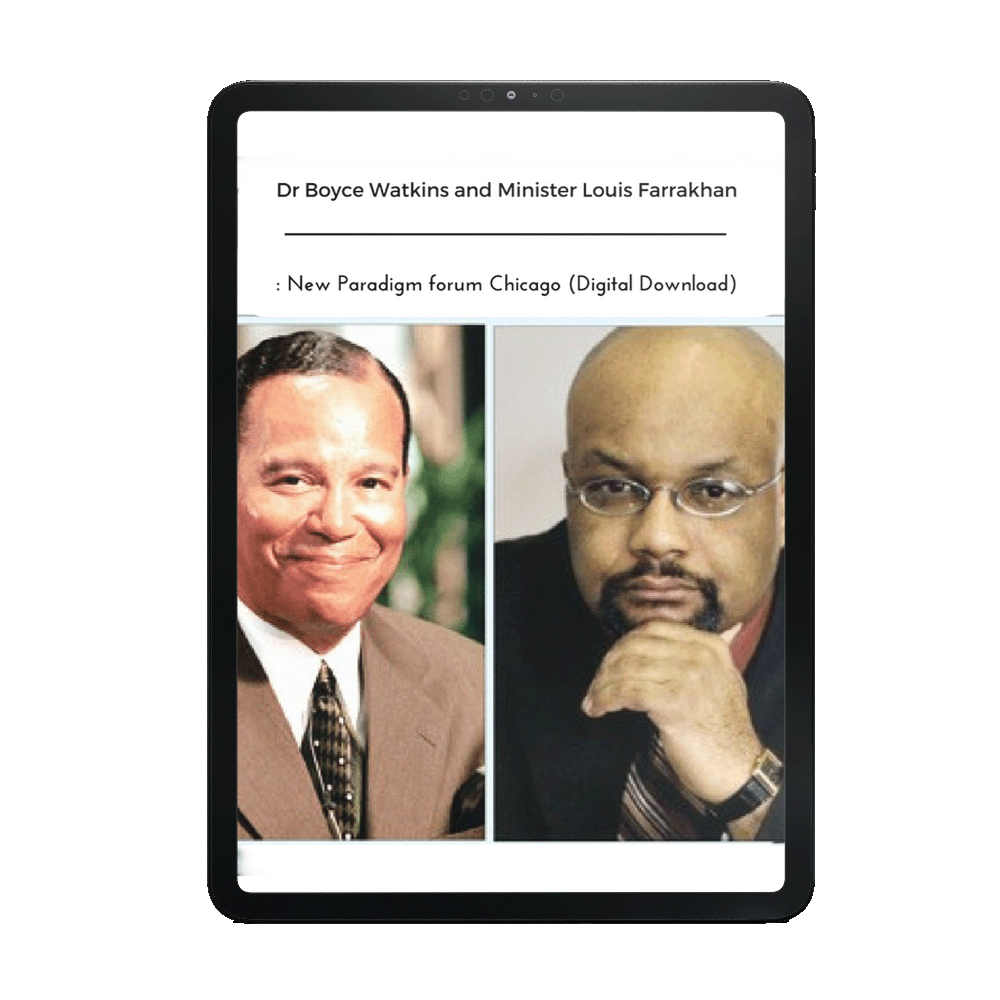 Educate

We must educate our own children and community

Create

We must create strong black business

Support

We must support the business that we create as a community