Regular price
$ 39.99 USD
Regular price
$ 49.99 USD
Sale price
$ 39.99 USD
Unit price
per
Sale
Sold out
🚀 Discover the Power of Black Economics with Every Flip!

🌟 About the Product: Introducing the revolutionary flash card set inspired by the best-selling financial book, "10 Commandments of Black Economic Power" by Dr. Boyce Watkins. Crafted with love, care, and a deep understanding of black economic history, these cards are your child's stepping stones to a prosperous and enlightened future.
📈 Why It's Essential for Your Child:
Powerful Knowledge: Each card encapsulates one of the 10 vital commandments that Dr. Watkins believes are pivotal for the black community's economic empowerment.
Engaging Design: Vibrant illustrations and concise explanations are bound to keep your child's attention while fostering understanding.
Future Leaders: Imbue your child with the wisdom and foresight to navigate the economic world confidently and become a beacon of leadership.
🧠 Features:
Durable and sturdy for little hands.
A compact size that's perfect for on-the-go learning.
Age-appropriate content for easy comprehension.
📚 From the Original Best Seller: Drawing from the principles and insights of the critically acclaimed book, this flashcard set distills complex concepts into digestible bits that children can easily grasp, relate to, and remember.
🎁 Perfect Gift: Searching for an impactful gift? This set isn't just a learning tool—it's an inheritance of wisdom. Empower a generation, one card at a time.
✨ Our Commitment: We've poured over two decades of direct response marketing knowledge into making this product not just educative but also engaging. Our goal? To foster a future where black economic power isn't the exception but the norm.
🔥 LIMITED STOCK ALERT: Due to high demand from our avid readers and parents who understand the value of this knowledge, stocks are running out faster than anticipated.
About Us

Dr. Boyce Watkins has taught finance at the college level for 20 years, including The University of Kentucky, Indiana University, The University of Rochester, Syracuse University and The Ohio State University. He Started the Financial Literacy Store to address the financial educational needs and deficits that not only exist, but remain a plague within our community (The Black Community) today. Giving others the opportunity of obtaining collegiate level knowledge is our main mission, and we look forward to a future where every Black girl or boy will grow up with the financial fortitude to become successful members of our society, and a blessing to our community.
Contact Us

If You Have Any Issues With Your Order, Please Send An Email On Our Following Email Addresss. Please Include Your Order Number So Our Representatives Can Help You.

Support@TheBlackBusinessSchool.Com
View full details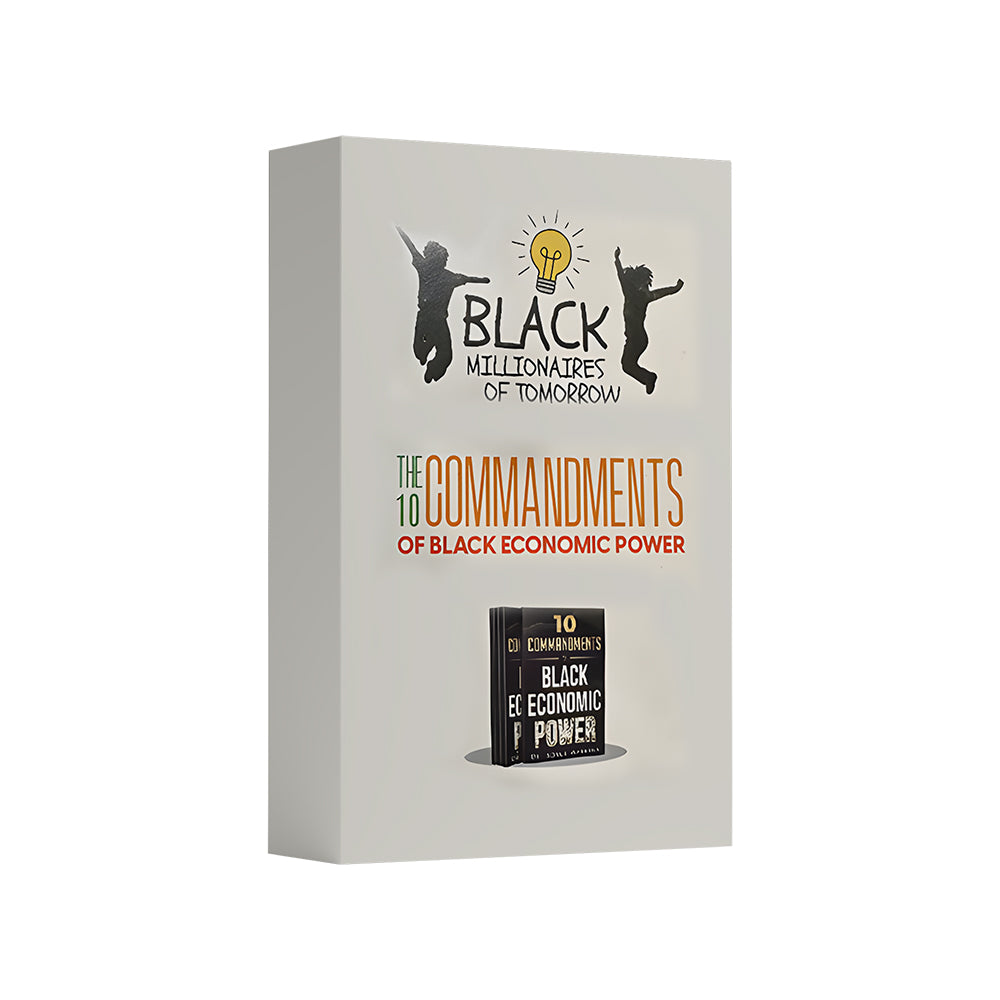 Educate

We must educate our own children and community

Create

We must create strong black business

Support

We must support the business that we create as a community