Discover the Path to Financial Freedom
Join the Movement to Build Generational Wealth and Financial Independence
Dr. Boyce Watkins
[Autographed] 10 Commandments of Black Economic Power
Shop Now
Smart Investing Strategies
Master Budgeting Techniques
Secure Retirement
Wealth Creation Blueprint
Smart Investing Strategies
Master Budgeting Techniques
Secure Retirement
Wealth Creation Blueprint
Smart Investing Strategies
Master Budgeting Techniques
Secure Retirement
Wealth Creation Blueprint
Smart Investing Strategies
Master Budgeting Techniques
Secure Retirement
Wealth Creation Blueprint
Welcome to The Black Financial Literacy Store!

I am Dr. Boyce Watkins, and I am thrilled to welcome you to the premier destination for financial literacy and economic empowerment for our community. Our store is dedicated to helping Black people build wealth and financial freedom through education and resources.

At The Black Financial Literacy Store, you will find a wide variety of resources to help you become financially literate, including books, magazines, online courses, webinars, and more. We are committed to providing you with the tools and knowledge you need to make informed financial decisions and achieve your goals.

Our goal is to make financial literacy accessible to everyone, regardless of their background or income level. We offer a variety of products and services to meet your needs, including personal finance advice, budgeting tips, investment strategies, and more. We also provide financial education workshops and seminars to help you learn the basics of money management and investing.

At The Black Financial Literacy Store, we believe that economic empowerment is the key to creating a better future for our community. We are committed to helping you build the skills and knowledge you need to achieve financial freedom and security.

We look forward to helping you reach your financial goals and build a brighter future for yourself and our community.

Sincerely,
FINANCIAL SELF DETERMINATION
Financial Literacy is a choice, but it doesn't have to be a difficult one. ONLY YOU can make the choice each and every day to further your comprehension of the economy we live in.
A great place to start is with any of our products, each one designed to expand your financial understanding of the troubling and sometimes harsh financial climate we live in.
Educate

We must educate our own children and community

Create

We must create strong black business

Support

We must support the business that we create as a community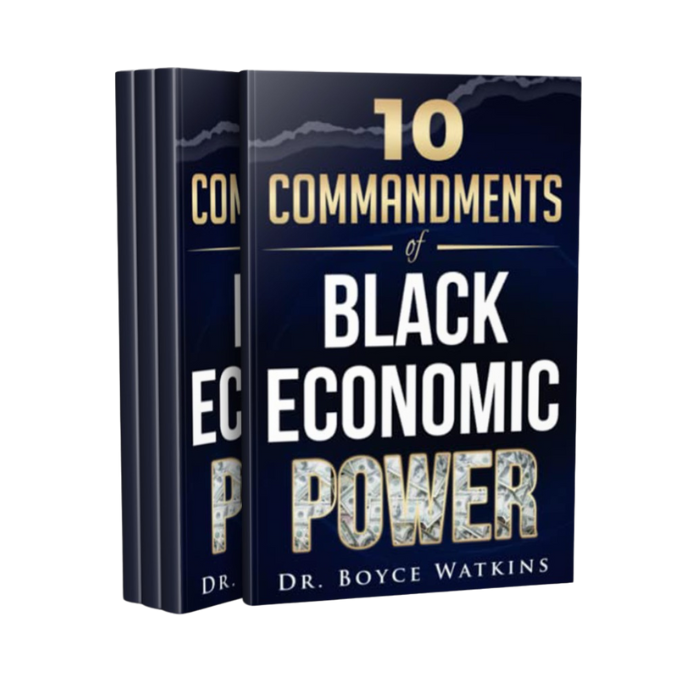 10 Commandments of Black Economic Power
Regular price
$ 24.99 USD
Regular price
$ 30.00 USD
Sale price
$ 24.99 USD
Unit price
per
Sale
Sold out
View full details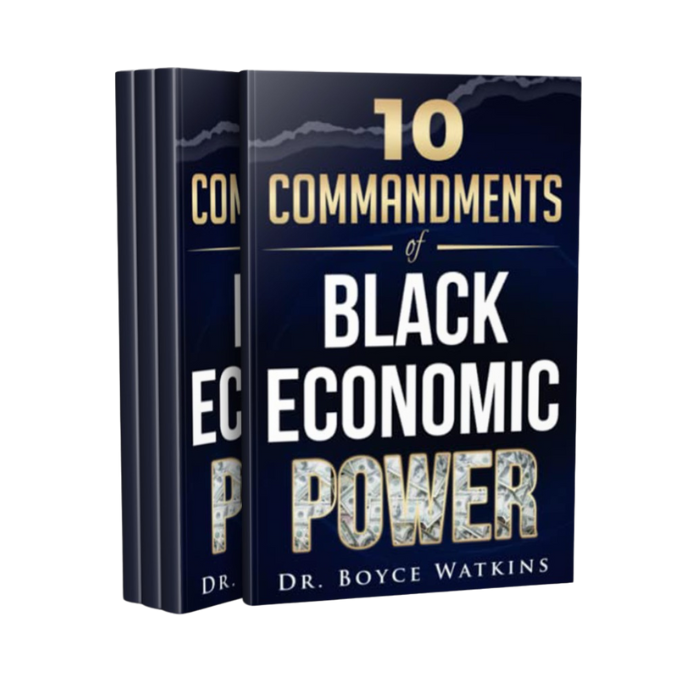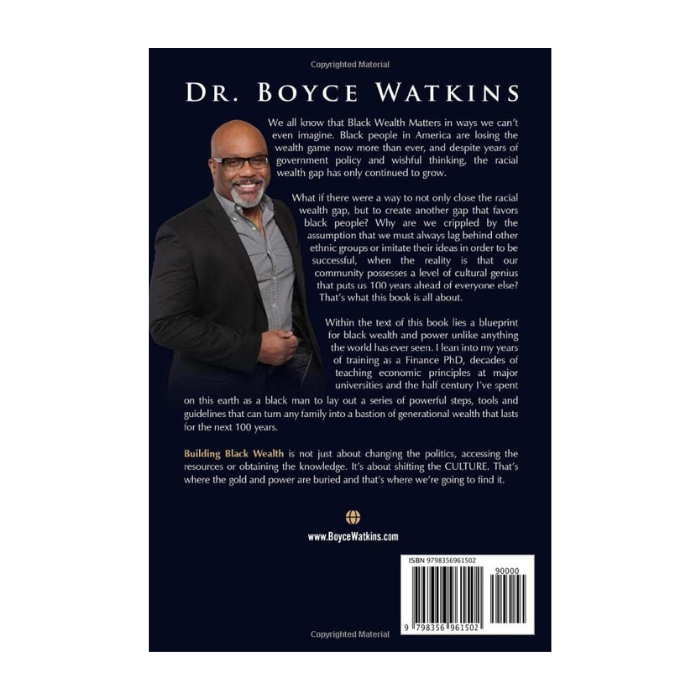 2024 All Black National Convention
Dr. Boyce Watkins Talks The Importance of Black Ownership, Life Insurance & The Stock Market