Regular price
$ 299.00 USD
Regular price
Sale price
$ 299.00 USD
Unit price
per
Sale
Sold out
Step into a world of financial empowerment and transformative knowledge with Dr. Boyce Watkins' premium online course, "Dr. Boyce Black Wealth Discussions." Designed to inspire, enlighten, and drive you toward financial success and ownership, this program is more than just a course; it's a lifetime commitment to thriving in a world where understanding wealth is crucial.
For just $299, here's what you'll unlock:
🌟 Comprehensive Lessons: Dive deep into insightful modules ranging from goal setting, avoiding negative thinking, and real financial talk from Dr. Boyce Watkins himself.
🌟 Exclusive Discussions: Get firsthand wisdom as Dr. Boyce Watkins & Farrakhan discuss the power of Ownership for black people. Plus, join a riveting conversation between Tariq Nasheed and Dr. Boyce Watkins on constructing your economic empire.
🌟 Business Acumen Tools: Learn the ropes of writing an effective business plan and get the tools to start your very own business.
🌟 Financial Tips & Tricks: Discover simple money-saving hacks and strategies to get your financial situation in order.
PLUS, as part of your enrollment, you'll receive exclusive bonus materials, including:
E-Book

 

- "Black American Money"
E-Book

 

- "Financial Lovemaking"
E-Book

 

- "It takes a village"
E-Book

 

- "What if George Bush Were a Black Man?"
And much more additional material from Dr. Boyce Watkins, providing you with a holistic financial education experience.
Embark on a journey towards financial literacy, independence, and prosperity. Transform your understanding of wealth and carve out a successful path for yourself with Dr. Boyce Watkins' guidance. Secure your spot today and elevate your financial future!
About Us

Dr. Boyce Watkins has taught finance at the college level for 20 years, including The University of Kentucky, Indiana University, The University of Rochester, Syracuse University and The Ohio State University. He Started the Financial Literacy Store to address the financial educational needs and deficits that not only exist, but remain a plague within our community (The Black Community) today. Giving others the opportunity of obtaining collegiate level knowledge is our main mission, and we look forward to a future where every Black girl or boy will grow up with the financial fortitude to become successful members of our society, and a blessing to our community.
Contact Us

If You Have Any Issues With Your Order, Please Send An Email On Our Following Email Addresss. Please Include Your Order Number So Our Representatives Can Help You.

Support@TheBlackBusinessSchool.Com
View full details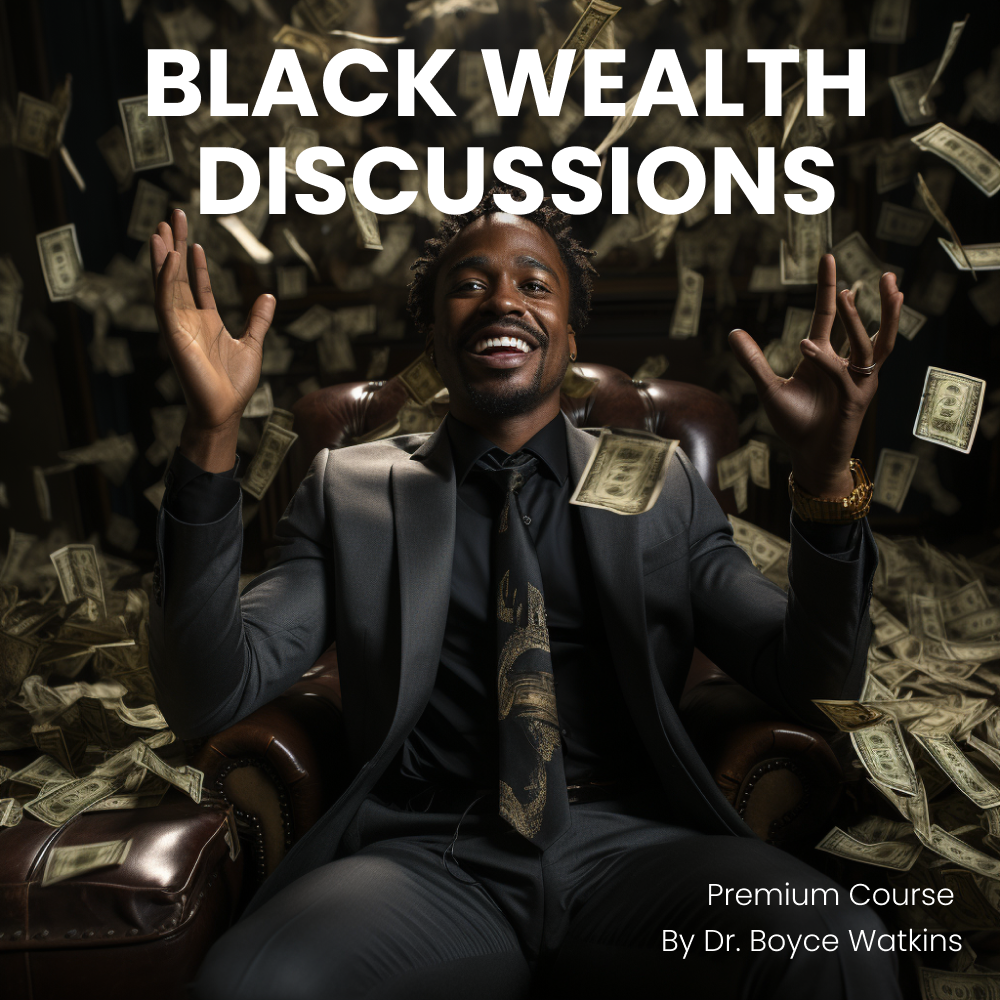 Educate

We must educate our own children and community

Create

We must create strong black business

Support

We must support the business that we create as a community