Regular price
$ 4,999.00 USD
Regular price
Sale price
$ 4,999.00 USD
Unit price
per
Sale
Sold out
Unlock the Secrets to Building & Safeguarding Wealth with Options! 🚀
Even if the world of investments seems daunting, and you've never ventured into it before, we have the perfect guide for you. We're thrilled to extend an exclusive invitation to join our close-knit community at the Black Business School Family. Let us be your beacon in the vast sea of stock options!
Introducing: "The Passive Recurring Income Machine" by Dr. Boyce Watkins 🌟
This isn't just a course—it's a treasure trove, packed with handpicked training modules worth thousands. Designed meticulously to empower you to dive into the world of stock option investments, here's a sneak peek of what awaits you:
🔍 Brokerage 101: Step-by-step guidance on setting up options trades seamlessly in your brokerage account.
🧠 Adopt the Millionaire Mindset: Understand the psyche of top investors and let it shape your investment journey.
📚 From Basics to Mastery: Techniques tailored for both beginners and pros to thrive in any market scenario.
🔗 Deciphering Options Chains: Navigate with ease and pinpoint the perfect option for your financial goals.
❌ Beware of Pitfalls: Get insights on common blunders in options investments and how to steer clear.
🏰 Empire Building with Options: Integrate options into your grand wealth-building strategy and watch your empire grow.
That's $9,489 worth of programs included to help you generate passive income in the stock market.
Don't miss out on the incredible value of this program and join the league of Black Business School students who are using Stock Options Investing to Change their lives!
About Us

Dr. Boyce Watkins has taught finance at the college level for 20 years, including The University of Kentucky, Indiana University, The University of Rochester, Syracuse University and The Ohio State University. He Started the Financial Literacy Store to address the financial educational needs and deficits that not only exist, but remain a plague within our community (The Black Community) today. Giving others the opportunity of obtaining collegiate level knowledge is our main mission, and we look forward to a future where every Black girl or boy will grow up with the financial fortitude to become successful members of our society, and a blessing to our community.
Contact Us

If You Have Any Issues With Your Order, Please Send An Email On Our Following Email Addresss. Please Include Your Order Number So Our Representatives Can Help You.

Support@TheBlackBusinessSchool.Com
View full details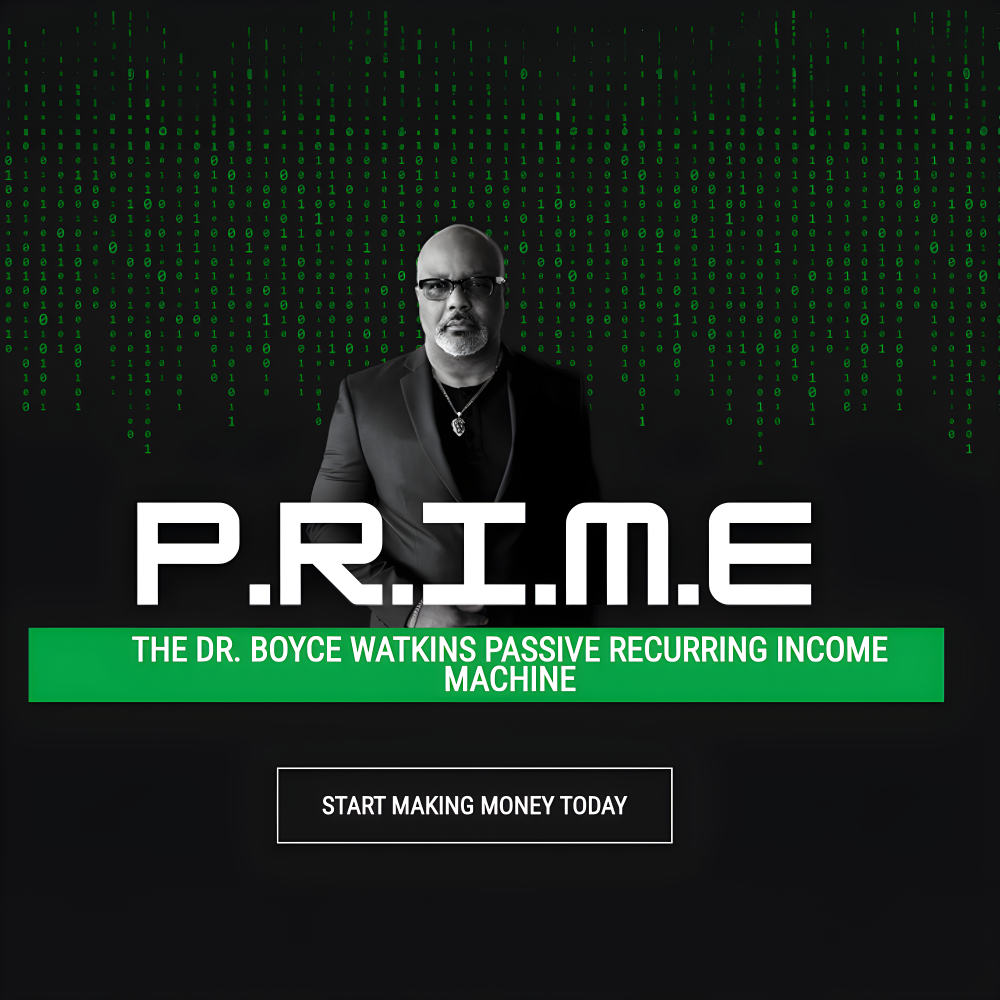 Educate

We must educate our own children and community

Create

We must create strong black business

Support

We must support the business that we create as a community