Regular price
$ 39.00 USD
Regular price
Sale price
$ 39.00 USD
Unit price
per
Sale
Sold out
Empower Your Financial Journey: Dive into 'Single Mama Money: 11 Rules for Success on Your Own Terms
Welcome to the definitive financial masterclass for single mamas ready to conquer their financial landscape with determination and grace. The solo parenting journey can be filled with challenges, but your financial success story shouldn't be one of them. Under the guidance of this course, delve deep into understanding, managing, and mastering your money matters, ensuring you and your children thrive, no matter the circumstances.
Course Highlights:
Understanding Money Psychology: Dive into the dynamics of your relationship with money. Is it healthy, or are there underlying factors that need addressing?

Dodging Financial Roadblocks: Learn about Financial STDs (Sudden Traumatic Debts) and strategies to prevent them from derailing your financial wellbeing.

Vetting Potential Partners: Love is essential, but so is financial harmony. Discover the indicators to evaluate the financial compatibility of any prospective partner.

The Interplay of Money and Life: Understand the profound influence of financial decisions on your life's trajectory, relationships, and everyday choices.

Financial Intimacy 101: Delve into the essence of 'getting financially naked'. Learn how to communicate openly about money matters with your partner, ensuring transparency and trust.
...And that's just the tip of the iceberg. There's a wealth of information waiting to be uncovered.
Why This Course?:
"Single Mama Money: 11 Rules for Success" isn't just another financial guide—it's a tailored compass for solo moms navigating the sometimes tumultuous seas of money management. With actionable insights and strategies, this course promises not just knowledge but empowerment.
NOTE: This is an audio-only program. No videos will be provided for this course.
About Us

Dr. Boyce Watkins has taught finance at the college level for 20 years, including The University of Kentucky, Indiana University, The University of Rochester, Syracuse University and The Ohio State University. He Started the Financial Literacy Store to address the financial educational needs and deficits that not only exist, but remain a plague within our community (The Black Community) today. Giving others the opportunity of obtaining collegiate level knowledge is our main mission, and we look forward to a future where every Black girl or boy will grow up with the financial fortitude to become successful members of our society, and a blessing to our community.
Contact Us

If You Have Any Issues With Your Order, Please Send An Email On Our Following Email Addresss. Please Include Your Order Number So Our Representatives Can Help You.

Support@TheBlackBusinessSchool.Com
View full details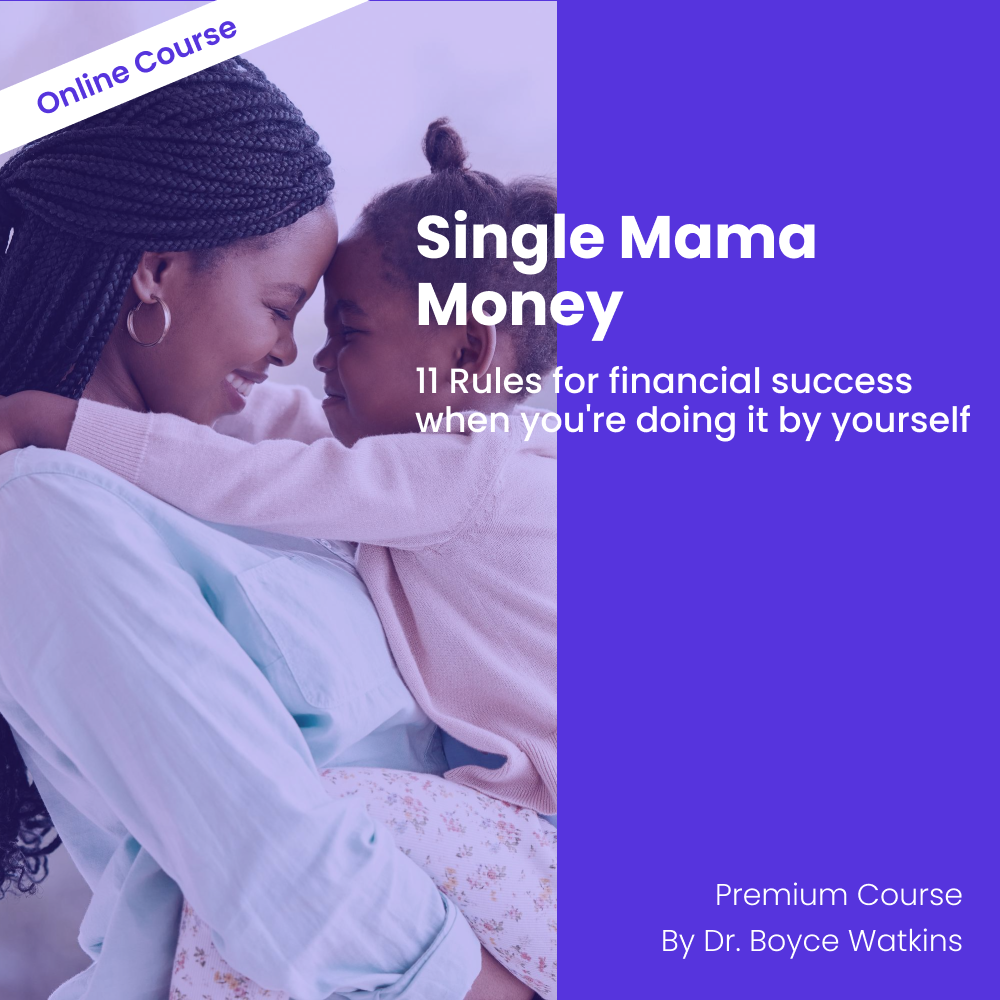 Educate

We must educate our own children and community

Create

We must create strong black business

Support

We must support the business that we create as a community