Regular price
$ 39.99 USD
Regular price
$ 49.99 USD
Sale price
$ 39.99 USD
Unit price
per
Sale
Sold out
Millions of Americans are stressed over money. They are broke, struggling and afraid. Jobs are disappearing and the black community has been consistently hit especially hard with various forms of severe economic despair.  
In light of these challenging times, it is critical that we create innovative solutions to deal with these very serious problems. The old models of job-seeking, hoping for the best and spending till you drop will be neither empowering nor beneficial tell our children. So, it's time that we prepare them to be economic competitors in the 21st century.  
The Black Millionaires Of Tomorrow Program was designed by Finance PhD Dr Boyce Watkins as a creative, simple, effective, no-nonsense solution to the wealth gap that plagues the black community. Using very simple models and light-hearted examples, Dr Watkins and his team of experts have developed a curriculum that can put your child ahead of the curve when it comes to economic preparation and financial sophistication.  
This program will set your children apart from the pack and make a difference for the rest of lives. We congratulate you for making this very important investment. 40 pages
About Us

Dr. Boyce Watkins has taught finance at the college level for 20 years, including The University of Kentucky, Indiana University, The University of Rochester, Syracuse University and The Ohio State University. He Started the Financial Literacy Store to address the financial educational needs and deficits that not only exist, but remain a plague within our community (The Black Community) today. Giving others the opportunity of obtaining collegiate level knowledge is our main mission, and we look forward to a future where every Black girl or boy will grow up with the financial fortitude to become successful members of our society, and a blessing to our community.
Contact Us

If You Have Any Issues With Your Order, Please Send An Email On Our Following Email Addresss. Please Include Your Order Number So Our Representatives Can Help You.

Support@TheBlackBusinessSchool.Com
View full details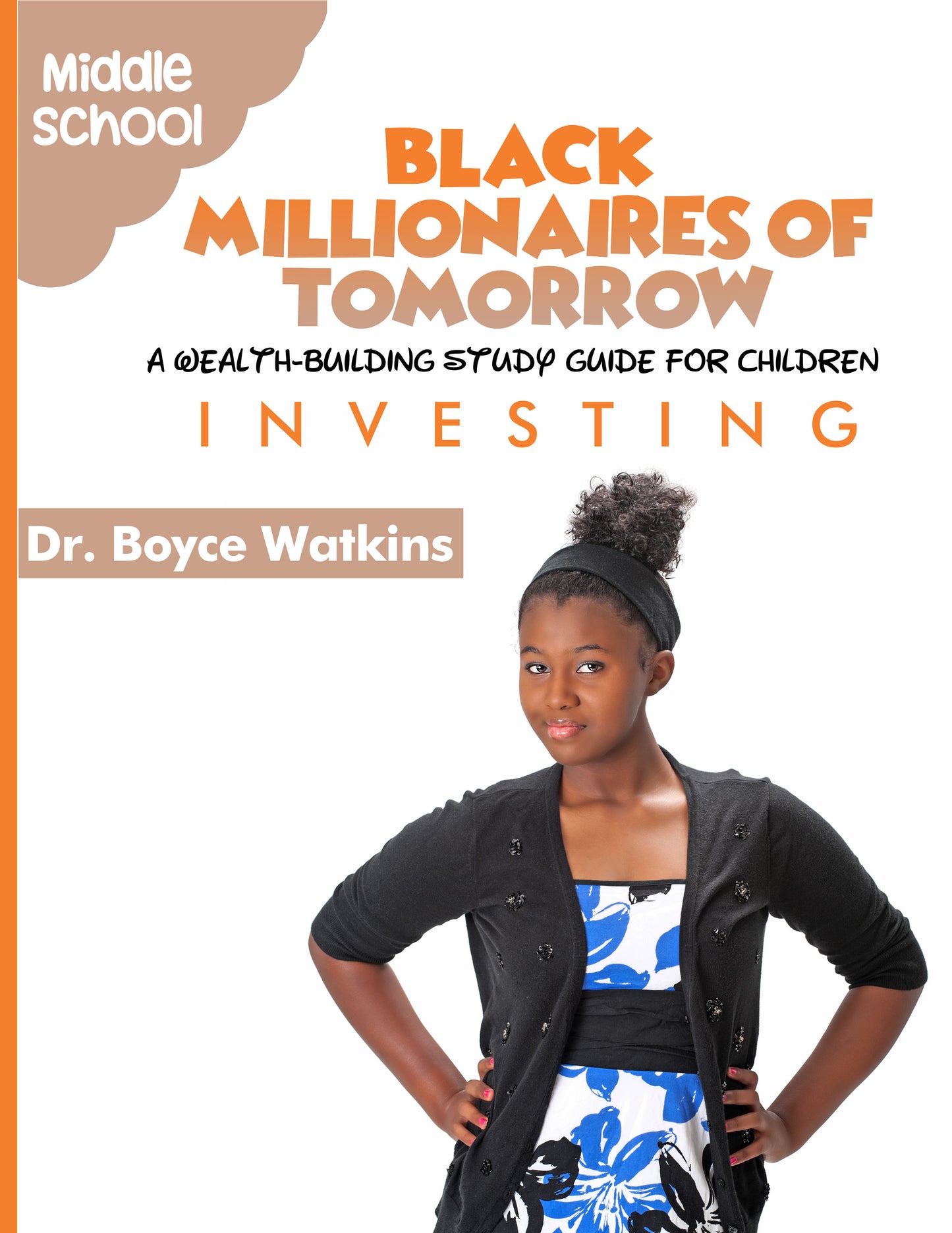 Educate

We must educate our own children and community

Create

We must create strong black business

Support

We must support the business that we create as a community