Regular price
$ 250.00 USD
Regular price
Sale price
$ 250.00 USD
Unit price
per
Sale
Sold out
Unlock the Door to Knowledge with The Dr. Boyce Watkins Black Excellence Gift Card!

Investing in education and empowerment has never been more rewarding. Introducing The Dr. Boyce Watkins Black Excellence Gift Card – your pathway to personal growth, cultural enlightenment, and financial success. Curated by Dr. Boyce Watkins, a prominent advocate for economic empowerment and financial literacy, this gift card offers more than just access to resources; it offers a path to excellence.

Here's How It Works:
For a limited time, you can purchase this unique gift card for an extraordinary 25% bonus on empowerment and education and redeem it on your purchase. This means you are getting $100 worth of products for only $75. 

What You Get:
This gift card grants you or a loved one access to an array of exclusive content, seminars, workshops, e-books, and courses, focusing on financial literacy, business acumen, personal development, and Black cultural heritage.

The Perfect Gift:
Whether it's for a friend, family member, or yourself, The Dr. Boyce Watkins Black Excellence Gift Card serves as an ideal present for those looking to invest in their future and make positive changes.

Why Choose Black Excellence?:
- Empowerment: Gain insights and tools to take control of your financial destiny.
- Education: Access invaluable knowledge from a trusted leader in the community.
- Community: Join a like-minded network dedicated to fostering growth and success.
- Convenience: Easy to redeem, your pathway to excellence is just a click away.

Limited Offer – Act Now!
This special 25% off offer is a rare opportunity to enrich your life or the life of someone you care about. Don't let this chance slip away. Order The Dr. Boyce Watkins Black Excellence Gift Card today and take the first step towards a brighter, more prosperous future.

Embrace your potential. Celebrate your heritage. Secure your future with The Dr. Boyce Watkins Black Excellence Gift Card. 🎓



About Us

Dr. Boyce Watkins has taught finance at the college level for 20 years, including The University of Kentucky, Indiana University, The University of Rochester, Syracuse University and The Ohio State University. He Started the Financial Literacy Store to address the financial educational needs and deficits that not only exist, but remain a plague within our community (The Black Community) today. Giving others the opportunity of obtaining collegiate level knowledge is our main mission, and we look forward to a future where every Black girl or boy will grow up with the financial fortitude to become successful members of our society, and a blessing to our community.
Contact Us

If You Have Any Issues With Your Order, Please Send An Email On Our Following Email Addresss. Please Include Your Order Number So Our Representatives Can Help You.

Support@TheBlackBusinessSchool.Com
View full details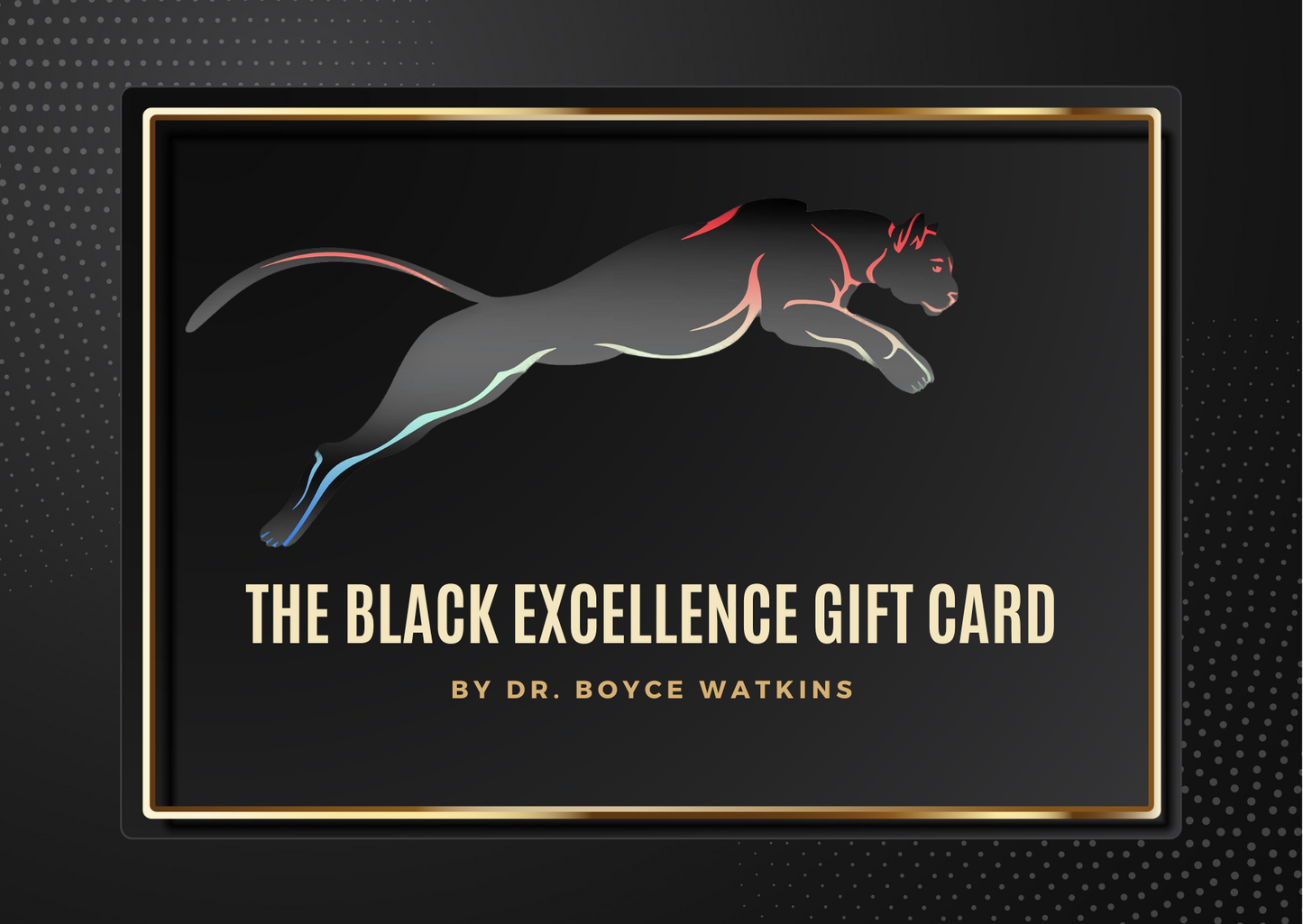 Educate

We must educate our own children and community

Create

We must create strong black business

Support

We must support the business that we create as a community